Features:
Durability:
Weight:
Looks:
Value For Money:
Hi folks,
I've been using my Nike+ SportBand for about three years now and I love it! It's light, it's small, it has all the features I currently require and above all it looks great!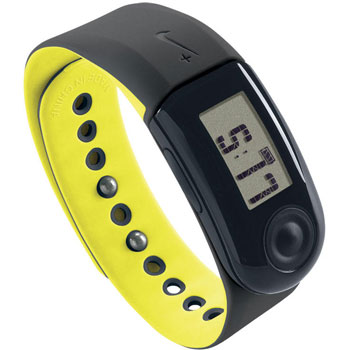 Coming in a range of colours, I was struggling to decide between the pink and the yellow band. Only joking! Yellow was the only colour in stock at the time but I didn't mind. I think it retails at £39.99 and I managed to get a fiver off with a discount card.
It was really easy to set-up and configure on my computer. I needed to put my weight in so it could accurately track my calories burnt. The Nike+ SportBand comes with a shoe sensor and because my shoes are Nike+ enabled it fit straight into my shoe. Nike+ enabled just means my shoes have a little compartment built into the sole. The SportBand also has a hidden USB which fits snuggly back into the band. After a series of runs, I simply plug it into my computer and it automatically uploads my runs to the Nike+ website. Here, I can keep track of all my runs and it displays the distance and time for each run.
It's starting to look a bit grubby now because I've used that much but I'm still very, very happy with it. It's never let me down, only once have I forgotten to activate it on a run and it was an 8 miler!
Thanks for reading,