Features:
Durability:
Weight:
Looks:
Value For Money:
Hello all,
After I owned my Nike+ SportBand, again the time came to upgrade and I bypassed the Nike+ iPhone app as I wanted to have my heart rate readings at hand. After much debate I sold my Nike+ SportBand and bought the Nike+ SportWatch GPS for £139.99 as this product allows heart rate reading as well as everything else that the Nike+ SportBand did. However be warned, in order to use the heart rate option on this watch you MUST have a Polar WearLink+ that works with Nike+ as other polar sensor bands will not link up. This sensor will cost roughly about £40.00 so all in all you're looking at £180.00.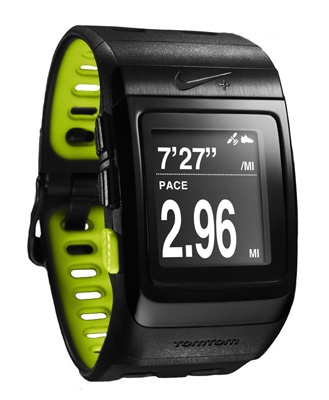 My honest opinion of the Nike+ SportWatch GPS is poor or a better word would be disappointed. It does look great and comes with all the hype but is a let down due to the fact that it's bulky on the wrist and you have to have the Polar WearLink+. Nike I feel have missed a trick here as Polar users new and old who already have the sensor band will now have to buy another one just so they can get the heart rate option and this will put them off, especially when paying out £180.00. A Polar FT80 delivered to my door next day cost me £150.00.
I do feel that the beauty of the Nike+ is the website and how it works and the ease of use. I actually wish the Polar website was more like the Nike+ one (more about this later). Once you have completed your run, your workout data can be automatically uploaded to the website during the USB sync (SportBand and SportWatch) on Windows or Apple. You also have the ability to name runs which is particular good as this can be shared to other users showing the actually route took and timings. I loved adding to my runs how I felt and what kind of terrain I was running on.
I've never used the forums to meet and challenge other runners but I have added close friends and set challenges against them and for myself, then later shared the run info on Facebook and Twitter.
Overall simply and effective for basic needs, love it.
Where as the Polar personal training website is a not as nice on the eye and not in my opinion not as user friendly but does offer a more in depth analysis and tracking than the Nike+ website. Hence why both products are marketed to different users.
So what will became of my Nike+ SportWatch GPS now I have a Polar FT80? Well it's now sitting in its box until summer, when I'll be doing a few runs to raise money for Team Fox and Parkinson's UK and kept as a back up system.
Thanks,