Hi Everyone,
Christmas eating is always a subject people like to talk about mainly because they have done to much! Which can be forgiven as life is for living but for those of you that are currently training or seriously thinking that your health needs to improve then have a read of this below!
The average person will consume around 6,000 calories on Christmas Day.
The average traditional Christmas dinner is 2,000 calories
The average person will gain at least 5lb during the Christmas period;
Christmas Eve – New Years Eve.
Breakfast
300 – 1000 calories
Dinner
1000 – 2000 calories
Supper/Tea
Leftovers/Turkey Sandwich
500 – 1000 calories
Mince Pies/Chocolates/Nuts etc
1000 – 1000 calories
Alcohol
180 – 1000
Here is a further breakdown of Christmas Dinner based on 'normal' portion sizes with no extras eg. Butter on carrots etc.
Turkey – 170
Roasts – 130
Roast Parsnips – 100
Turnip – 29
Peas – 70
Sprouts – 8
Carrots – 3
Sausage, Bacon Wraps – 120
Stuffing – 250
Cranberry Sauce – 86
Gravy – 200
Sub Total - 1,166
Christmas pudding and brandy butter – 423
Total - 1,589
Extras
¼ or 100g Celebration chocolates – 450 calories
Nuts – 160 calories
2 Mince pies – 420 calories
2 pub measures wine – 180 calories
Pub measure sherry – 68 calories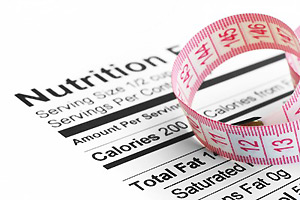 It is easy to see why the average person overeats by 3,200 cals per day over the Christmas period and can gain over 5lbs!
Now what you have been waiting for: Ways to save calories
Now I'm not always a fan of calorie counting for the normal run of the mill individual but it is important that you understand what calories are and where they come from in order to control portion size etc.
Remove skin off turkey and save 50 cals per portion
Replace sausage meat stuffing with chestnuts, fruit and veg based ones
Use yams or sweet potato rather than potatoes
Serve Christmas pud with low fat custard or low fat greek yoghurt or better yet without
Fill up on veg or have a veg soup starter to take edge off appetite
Start the day with a big breakfast porridge or scrambled egg and smoked salmon to slash hunger pangs and mindless nibbling
Finally…
Stop at two alcoholic drinks – apparently according to Robert Pandina at the institute of alcohol studies, New York, somewhere between the end of the 2nd drink and ½ way through the 3rd the part of your brain that controls inhibitions stops functioning and so this can stop you making good food choices and who you go home with!
DRINK LOTS OF WATER – Dehydration is one of the major causes of low Christmas energy, grumpy moods and constipation. You will burn around 60 fewer calories when hydration levels are low.
A 30 min walk each day can use up to 200 calories, making a total of 1,600 calories.
Happy Christmas!