Hello all,
I received a rather interesting call a few weeks ago that made me smile. A company had heard about the running challenge I set myself over Christmas and asked me to review a product called the 'Vibram Five Fingers.' I said absolutely!
So what are the Vibram Five Fingers? I had heard of them but didn't know very much about them. These shoes offer the exhilarating freedom of going barefoot with the protection and sure-footed grip of the Vibram sole. Five Fingers act like a second skin to shield your feet from rugged terrain and hot surfaces. They also let you move in a healthy, more natural way. Deano told me he had a pair already and he loved them.
Since I discovered they're a barefoot running shoe, I've researched them loads. I plastered it all over social media as I wanted to get people's opinions on them first. Some people were for and some against, just like any other running shoe really.
From what I read, I predicted the Five Fingers would take some getting used to. I did three small runs in them first and then I did a 5k, just over 3 miles. I've decided not to give this review any stars, instead I'd rather just talk about what I think of the product. I've been working on this post over the past couple of weeks so apologies if it feels a little bit disjointed. Let's start with the negatives and then I'll finish with the positives.
First things first, I don't think they look great to be honest. I felt like I was wearing ladies shoes at first and my Wife laughed. Not exactly the reaction I was looking for! Secondly, my gut instincts. I found myself questioning the technology without knowing anything about it. I wasn't convinced and knowing what already works for me, I ordinarily wouldn't consider swapping to barefoot. My third and final point is the fact I needed to slightly change my running style. Not a massive deal but if you've been running for a few years, some people may find it difficult to adapt.
Now the positives and there are a few. Despite what the shoes looked like and what my gut instincts were, they were actually a really good shoe. Over the weeks I can really feel that my legs, core and feet are stronger. It's difficult to explain to be honest but I just feel much, much stronger. I feel like I could take them off and actually go running barefoot. I feel like I could climb trees with ease and actually grip things with my toes. If you've worn them before you'll know what I mean, or maybe it's just me! My core does feel stronger too but I've been doing quite a bit of weight training and boxing over the past few weeks so it may just be that.
Here are a few photos I took from receiving the box to running in them.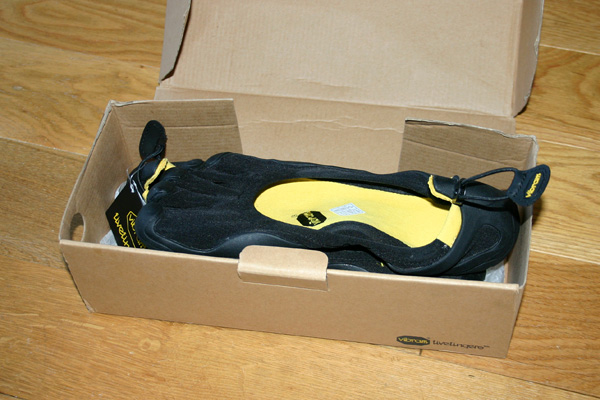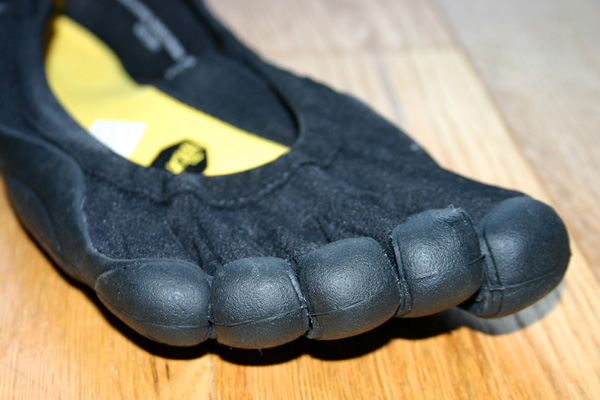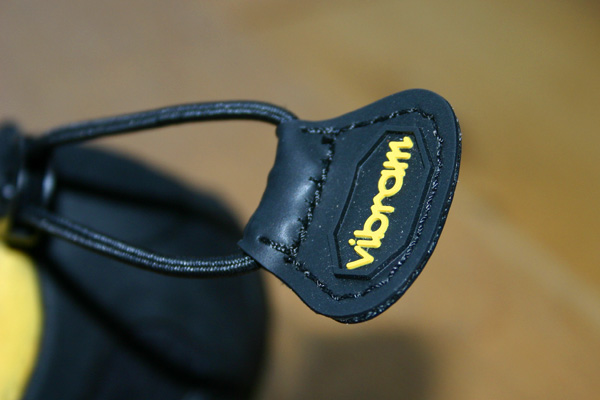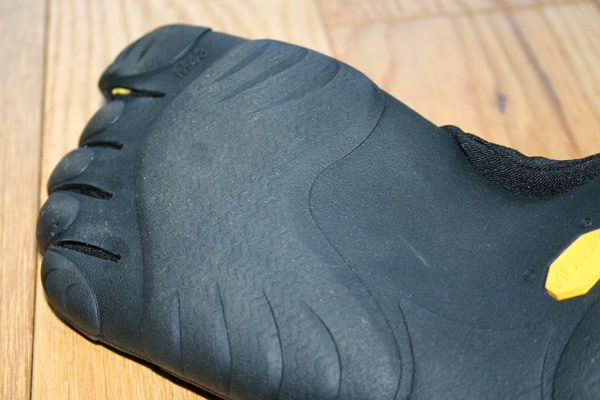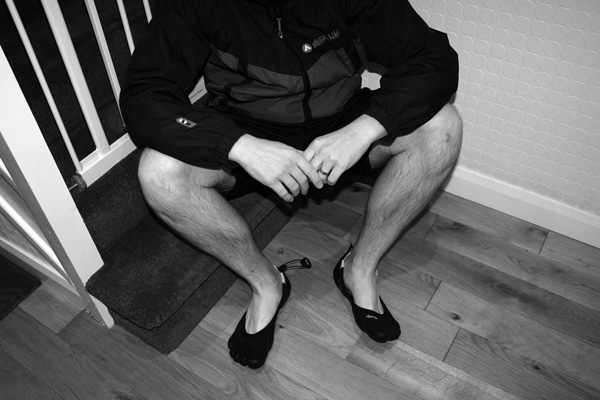 The Vibram Five Fingers definitely increased my balance. This is one of the reasons why I decided to take them into the gym with me too. When performing deadlifts and squats, these shoes are absolutely brilliant. They also improved my posture and good posture equals a healthy mind and body. The benefits of barefoot running have long been supported by scientific research, coaches and athletes who believe that training barefoot allows you to run faster and further with fewer injuries.
Conclusion
I did say before I started this review that I'd be honest and I'm doing just that. In a nutshell, I'm impressed. Will I continue to run in them? No but that's not to say I don't recommend them. I've decided not to run in them because I prefer my existing running shoes, simple as that. If you aren't happy with your existing running shoes, these may just be for you. I'm still wearing the Five Fingers in the gym though for boxing and weight training. I actually think they're a very good, all round training shoe and I've definitely witnessed the benefits of wearing them.
One thing I always live by is 'don't ever knock anything until you've tried it' and the Vibram Five Fingers are a perfect example of that.
Thanks for reading,