Hello everyone
It is with great pleasure that we can announce our first sport ambassador Lanchana Green who is going to be writing monthly articles on a host of subjects!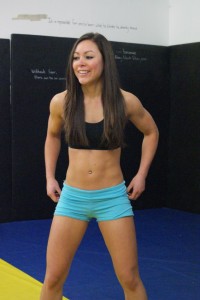 Hi everyone,
My name is Lanchana Green I'm a Strength & Conditioning coach from Darlington also specialising in female only training where I run sessions specifically for ladies called  T.U.F.F. – The Ultimate Female Fitness. I also train and compete in both Thai Boxing and Brazilian Jiu Jitsu.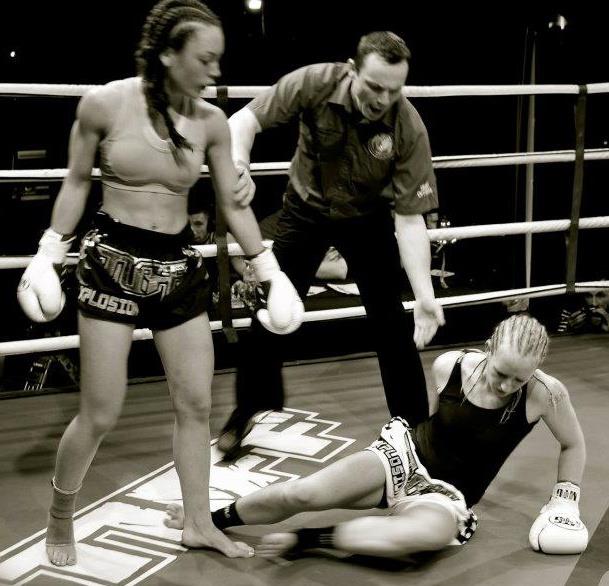 So, Thai Boxing has been a huge part of my life for the past 8 years  after just looking for something to keep me fit after leaving school and more recently for the past 2 years I have been practicing Brazilian Jiu Jitsu (BJJ), my partner has been doing this for years and eventually got me to try it when he said a couple of girls were coming along to the class so I wouldn't have to get up, close and personal with sweaty blokes! (if you do BJJ you'll understand! It's a lot more close contact than the Thai boxing I'm used to!).
I really enjoy both, simple as that. If I enjoyed swimming that's what I'd be doing., I think it's majorly important to train in a sport you enjoy  therefore it becomes a lifestyle, not a chore. I train each day, sometimes hard sessions, sometimes technical but my body knows when it needs a rest so I'll take a day off when needed.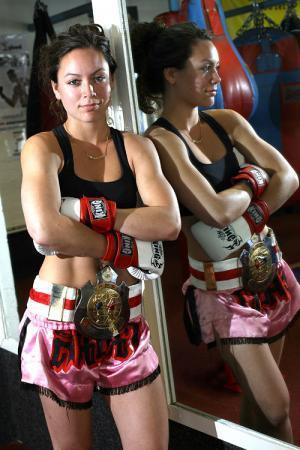 Somewhere in the middle of all that I was introduced to Strength & Conditioning and man what a find this was! During studying for my degree I had to complete a placement at any establishment I wished, after hearing great things about an S&C coach in Sunderland I decided to try this place out, what was meant to be a 40 hour placement turned into a place to train, learn, help out and now I've landed assistant coach there at Grapplefit, home to Barry Gibson a fab coach especially for combat athletes which suited me down to the ground!
After graduating, spending a lot of time up at Grapplefit, learning and gaining experience from my mentor Barry I decided to take a huge step into the real world and work for myself. I have been coaching for just one year now, from MMA fighters, to BJJ players and ladies looking to shape up I'd say I'm producing great results as I continue to learn from the best and my own experiences which carries over to my clients.
When I haven't got a specific competition coming up I like to attend boxing/Thai boxing sessions, BJJ classes and work on strength, power and endurance workouts, in fact even with a comp coming up this is pretty much the same except I'll just focus more on either Thai or BJJ! Each session improves my game, I learn new skills or I become stronger, fitter and more mentally tough. I take care of my own nutrition, over the years I've read up on and tried different methods and found what works for me and that I like to keep things simple!
I eat well, I train well, I sleep well, I think well, I perform well….at least that is my plan! Some days are harder than others, some sessions don't go quite as planned, we all fall off the wagon every now and again, what's important is we smile, pick ourselves up and carry on, stronger than before!
Speak soon!