Hi everyone,
There's less than six weeks to go till the Unibet EuroHockey Championships in London and the question everyone is asking each other right now is can England upset the Deutsche and Dutch?
Since the 2012 Olympic games in London when the ladies won bronze our national hockey teams have been enjoying some great success with the ladies winning sliver in the 2014 commonwealth and the men winning bronze in the same competition.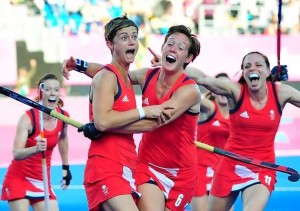 So this years Euro Hockey Championship is sure to be worth watching, especially since there are still other countries such as Spain men and women, Ireland men and Belgium women trying to qualify for the upcoming Olympics in Rio for 2016.
So you can see just how important this Championship is.
Now I've been spending quite a bit of time in London of late and I'm actually going to back to London for a few days during the tournament which will give me the chance to watch England Ladies play Russia at the Queen Elizabeth Olympic Park.
COME ON GIRLS!
I'll even get to cheer on my good friend and England Defender Sally Walton.
Now the last time I was in London I stayed at the HI Kensington Forum, which is located within South Kensington and just 2 minutes walk from Gloucester Road tube station. In fact it's only a stone throw away from the Natural History Museum, Royal Albert Hall, Hyde Park and Kensington Palace, being totally honest it was great being located here as I was able to just jump on the tube and get to other main attractions within the city quick and very direct.
The EuroHockey 2015 will be a great family friendly environment and the perfect place to watch some world-class sport, so I'd recommend staying at the Holiday Inn Kensington Forum if you're interested in watching it.
Naturally I'll be supporting England but for the neutral amongst us here are the teams to watch out for;
The Netherlands women seem to be unstoppable right now but to be fair they are Olympic Champions and World Cup holders. Ellen Hoog is the FIH Player or the Year and their Goalkeeper Joyce Sombroek is Goalkeeper of the year!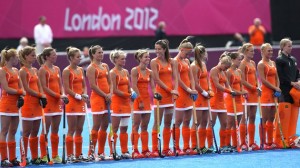 The Spanish women are looking sharper and fitter than in pervious months and are more importantly looking to capitalise on recent matches after beating several higher ranked teams, as they are chasing that all important place for Rio in 2016.
On the men's side the German men come into the tournament as current Olympic champions and winners of the Champions Trophy, however their neighbours Belgium are also strong contenders that could ruin the Germans party but don't write off England Men either.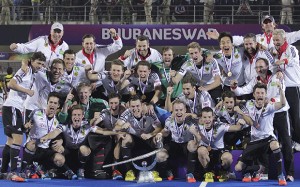 Interestingly enough Germany and the Netherlands have won the respective men's and women's events eight times apiece since 1970.
Other outside contenders in the men's game are Ireland who after a fifth place finish at the Hockey World League Semi-Final would love to cause a major upset in London. Watch out for their goalkeeper Davey Harte who is their stand out world-class player.
So if you fancy watching some world-class sport over August get yourself and the family down to London to watch the 2015 EuroHockey Championships.