Hi everyone
We have yet another brilliant ask the expert interview from the lovely Lisa Hubbard who has took some time out to answer these questions for our readers! We hope you enjoy this read!
Lisa Hubbard is the Creator and Founder of Rhythm Pilates™ and is a Senior Faculty Member for world renowned BASI Pilates®. She is internationally recognized as a Pilates figure in the industry and has been featured in many award winning Pilates projects, including DVDs, textbooks and is a second-time cover girl for Pilates Style Magazine®. She has dedicated over fifteen years to training in the method and has been teaching for over thirteen years. In addition to her dance background, she holds certifications in GYROTONIC® and Yoga and owns a successful private Pilates studio in Southern California.
Q1)  Can you tell the 4everfitness readers a little more about your Rhythm pilates please?
Rhythm Pilates™ is a continuing education certificate program offered to ALL fitness professionals and dancers. It is an invigorating approach to the mat work that highlights the Pilates principles, rhythm and flow and infuses elements of dance and yoga to create movement-art workout combinations that are choreographed to music.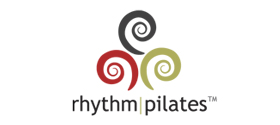 Q2) What is GYROTONIC?
The method was created by Julio Horvath in the 1980′s. The description of his method is quoted directly from their website. "The GYROTONIC EXPANSION SYSTEM® is a holistic approach to movement that is designed to meet the needs of people of all ages and abilities. GYROTONIC® students are both young and old, recovering from illness or injury and healthy. Some of the benefits of GYROTONIC® and GYROKINESIS® exercises include increased strength and flexibility, renewed energy and vitality and a general sense of calm and well being. As a licensed GYROTONIC® instructor the methodology has enhanced the quality of my Pilates practice, increased my range of motion, strength, flexibility and has helped me to move more freely with control".
Q3) What success have you seen with your health by doing rhythm pilates?
I believe that with the Rhythm Pilates method of combining Pilates, Yoga and Dance offers a more enhanced mind-body experience, increased intensity of traditional mat classes and challenges your movement integrity and positive awareness resulting in better overall health.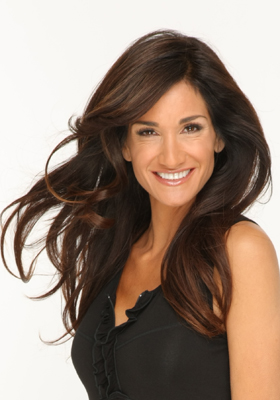 Q4) Do you think pilates/yoga is more popular in the USA than the UK?
That is a good question! Without researching it, I would imagine that there are more Pilates/Yoga studios in the USA than there are the UK which perhaps, a greater demand in the U.S.
Q5) How often should people do rhythm pilates a week to see results ?
As with everything good, consistency is key! The workouts I created vary in level and complexity and are choreographed into 30-minute total body combinations. I recommend doing a Rhythm Pilates workout 3x per week. That is only 1 1/2 hours per week!
Q6) Is Rhythm pilates any good for males?
Absolutely, Pilates is good for everybody, and be reminded that Joseph Pilates, a man created the system.
Q7) What benefits would athletes gains from doing Rhythm pilates?
All of my workouts target the whole-body. Some of the benefits of doing Rhythm Pilates will include increased flexibility, range of motion, fluidity of movement and overall toning and conditioning.
Q8) What would be your top recommend pieces of equipment for the 4everfitness reader who want to do rhythm pilates at home?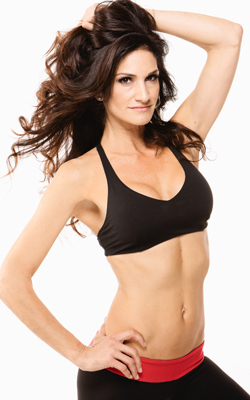 You will need a Pilates mat and at times I utilize hand weights, in the future: balls and bands. But for the most part, it is you and the mat!
Q9) Would you recommend any books on pilates for our readers to invest in?
I would recommend Rael Isacowitz and Karen Clippenger's 'Pilates Anatomy' and Blandine Calais-Germain's 'Anatomy of Movement'.
Q10) Finally what would be your top 4 tips for anyone wanting to make improvements to their health & wellbeing?
I believe diet and exercise are key to living a healthy lifestyle. Be committed, never give up, believe in yourself and tell yourself that you are worth it…because you are.
*If you are interested in the Rhythm Pilates training and/or hosting a course, please find me at www.rhythmpilates.com
We hope you have enjoyed this fantastic ask the expert article!