Hi everyone,
Just thought I'd share this very quick.
The reason we don't have a killer microwave is because I broke it! in a desperate bid to ensure further health in the household knowing that at the time we didn't have time to go and get one! that was in November 2012.
This has been a pet hate of mine for a long time (just wish my mother would stop using hers now too) and I haven't used one in over three years trying to set the example to the family (however it didn't work and I took extreme measures).
However since November I can tell you I have had a lot of ear ache but I've lasted this long and will keep saying no to a microwave when we are out shopping (handy being head of finance).
I'm not going to post here about the dangers of microwaves as I will be doing a blog for the site very soon!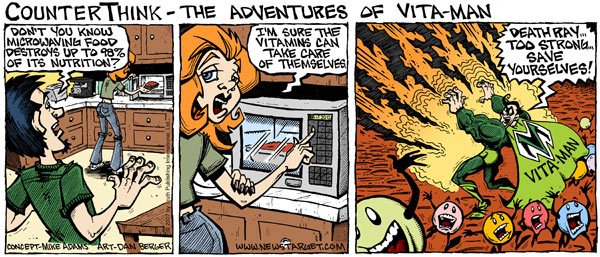 Thanks,