Hi everyone,
If you have read my last post in my blog section you will know that I am doing a 26mile cycle for Parkinsons UK in Durham on June the 30th this year.
I have been lucky enough to have been given the loan of a Keiser M3 spin bike to help me prepare for the event by RowHire.co.uk and can not thank them enough as its making the difference in my health and my fitness for the event.
Now me and spin bikes have history! and what I mean by that is that I was often found making comments when I was running a large sports complex that "Spin bikes should be smashed and have no place in a sports complex" and  "The money spend on the spin bikes could have been used on something better like cleaning products!" and "No one uses them in class I'm losing money so sell them". It's properly fair to point out at that the bikes in the complex where Argos jobs and really not user friendly (the seat was so uncomfortable and were always broken).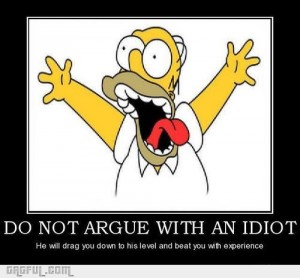 What my business blindness didn't see was a piece of equipment that offers users more than meets the eye!
Fast Forward 6 years to 2013 and to the Keiser M3:
Sleek, Sexy, User Friendly, Quiet and Reliable! a real piece of art for a piece of kit! so much so much that I want to buy it!
Here is a quick summary of the Keiser M3 from RowHire
Reliable
Featuring numerous patents in its design and receiving numerous design awards, the unique resistance system is what sets this machine apart.
Traditional resistance methods were noisy, high maintenance, and inconsistent. The M3s magnetic system provides non-contact, no wear, no noise resistance.
Couple this to the ply-v belt drive and you get  a hugely reliable machine for years of trouble free ownership
Alloys, Stainless steel and high quality plastic guards give the bike exceptional resistance from corrosive sweat
The fly-wheel is located at the rear of the bike to keep it out of the sweat zone
Engineered purely as a gym class machine and located in the biggest and most prestigious gyms in the UK – check out your nearest David Lloyds!
Quiet & easy to live with
You can enjoy the benefits of your exercise bike hire without fear of disturbing the peace for family and neighbours.
The magnetic eddy current resistance mechanism is perfectly silent
The ply-v belt drive is silent in operation too, replacing noisy chains found in other machines
With a small foortprint this machine is easily moved out of the way after exercise
Long life battery power for the monitor enables you to locate the machine where you like with no messy electric cables trailing on the floor
Stunningly designed with finely machined alloy components – its simplicity is its beauty
Excellent Feedback
Simple to use monitor with no buttons to press and no menus to learn
Despite its simplicity the monitor gives you information on:- cadence/watts/calories burned/gear/heart rate/trip distance/total distance
Auto on/off
To enhance the enjoyment of your exercise bike hire, we strongly recommend the use of a heartrate monitor whilst working out on the Keiser M3 and indeed undertaking other forms of aerobic exercise. This enables you to work at exactly the correct intensity for you as an individual to best achieve your goals and enjoy being able to measure how your fitness is improving. Use a polar coded chest transmitter belt to interface wirelessly with the Keiser M3 performance monitor.  Transmitters are available at our checkout or see accessories.
Deano's Overview
I'm using the M3 three times a week for fasted steady state cardio in the morning at 6am, so with the M3 being silent is a god sent as my partner Kelly and my two children Brandon and Jodie would kill me if I woke them up. The other times I use the bike is for a quick warm up before I do more specific warmups for weight training and for Fartlek Training to help me with my event. The other great thing is that with the bike being so quiet I can have it in the front room while everyone else is watching TV and its not causing any issues (I hate to miss The Simpsons with My Wife and Kids).
The settings on the bike are brilliant I can move the seat up or down back or forward very easy allowing me to ensure its suits my height and leg length best not causing any injuries, this is the same for the handle bars and the pedals. The bike is great as its low impact and not damaging my knees and ankles more like a treadmill would if I was training very hard and the re handle that allow you to change the gear is OUTSTANDING! its the best bit as far as I am concerned. The handle allows you to glide from gear to gear without having to reach down and turn that annoying knob like on so many spin bikes meaning that the transition when training is more effective.
The M3 comes with a excellent LCD screen that picks up the heart rate form a POLAR heart rate band. The band I use is the H7 heart rate sensor as it links up to my iPad to show and records me how I am training on the polar app called Polar Beat. The M3 Screen shows RPM, Watts, Heart Rate, Time, Gear settings, Distance.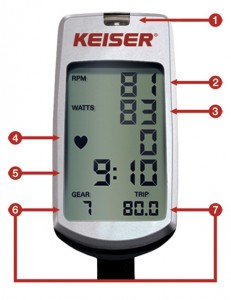 I am seriously impressed with this piece of kit and as I said earlier do want to buy one.
The other important thing to outline is the service Rowhire provide, the bike was shipped out very quick by UPS in two big boxes with simple instructions to follow and followup emails were sent with more detailed PDF files outlining more about the bike. The team are on hand at any point to answer your questions and very friendly and make you feel valued.
The website is very good and easy to use and outline key information and if spinning is not for you they Rowhire hire out water rowers which are another great piece of kit and the ElliptiGO  which is something that I would love to have a go of! It looks great fun! Check out the video below.
Overall I'd say if you wanted to improve your health without spending hundreds of pounds and hassle of joining a gym that you would never go to check out www.rowhire.co.uk for a easy solution!
Thanks,