Features:
Durability:
Weight:
Looks:
Value For Money:
Hello all!
Currently on my wrist at the minute I have a Polar FT80 heart rate monitor that uses a Polar FlowLink for data transfer. To be honest I wanted the Polar RCX5 but due to me wanting some other equipment (see next blog) I went with the Polar FT80 and I'm actually very happy with it.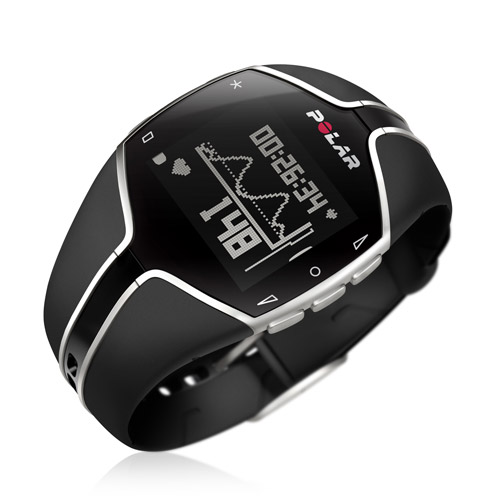 Previous to this I had an old Polar F55 which once it broke down was replaced with a Nike+ iPod kit in 2006. Of course there was no heart rate reading with the Nike+ but at the time I felt I knew my body zones and would manage with the Nike+ iPod kit.
I was running quite often and the music really helped with motivating me, the only draw back was the way you received feedback via the headphones breaking into the music or with it being displayed on the screen (was difficult to look at during the run).
Thinking about it now I did have a bit of a "chow on" when calibrating the sensor for the 1st time. Regardless of the lack of the heart rate reading the kit did feedback elapsed time of the run, the distance traveled, pace or calories burned (personally I went with pace).
With PolarPersonalTrainer.com you can create your own personalised workout, track your progress and join the online community to set challenges with other people, family and friends. There is a database of standard strength training exercises so that you can organise your strength training workouts and compare with your heart rate data. Polar's own cardio programmes are on there and now adapt as you improve with sessions. The training calendar on the website allows you to train according to your needs week to week preventing over training. The calendar allows each session analysis by looking at different training zones worked, calories burned and speed, there's even a weekly option to compare against monthly data so you're always heading in the right direction with your training. A great feature is the article section allowing you to gain information on various subject matters.
Now the fact of the matter is hardware wise Polar are further ahead of Nike by miles and that's easy to see when you compare the two products side by side and on the specs.
Thanks,