Hi everyone ,
We are very lucky today to have a 9 question  interview from the lovely Niyc Pidgeon who is the founder of Optimal You! So here we go…
1) Tell us a little about what you do?
I am a Positive Psychologist, Personal Trainer, and Founder of lifestyle brand Optimal You. I have worked as Personal Trainer for eight years, and hold a degree in Psychology with Sport Sciences (BSc Hons) and Masters degree in Applied Positive Psychology (MSc), with a specialism in physical activity. Through Optimal You I retail the worlds most advanced all in one greens drink supplements and also lead Positive Psychology oriented training activities. My aim is to create a collaborative community of lifestyle enthusiasts, and inspire and facilitate positive change, through positive psychology, personal fitness, and optimal nutrition.
2) How important is digestive health?
Maintaining digestive health is vital. 70% of our immune system lies within our digestive tract, meaning that our well-being really does depend upon what we eat. Poor digestive health may lead to low energy levels, reduced immunity, greater incidence of colds and flu, bad skin, bloating, and more.
3) What would you recommend to improve digestive health?
I would always recommend eating a predominately plant based, whole food diet. This should include lots of organic vegetables, lots of greens, avocados, nuts and seeds, as well as quinoa, brown rice, and sweet potato. The emphasis should be placed upon choosing nutrient abundant, health giving foods, in their most natural form. Eliminate processed foods, refined carbohydrates, caffeine, dairy, and alcohol, and limit animal proteins too, especially factory farmed meats, which can contain high levels of hormones and antibiotics. The goal is to achieve an alkaline body pH, which helps the immune system to function as it should. Drink a daily green juice such as Green Vibrance or Maximum Vibrance which are both packed with superfoods, concentrated greens, fibre, and 25 billion probiotics, and help to improve digestive function.
4) Is the digestive system connected to the brain and can this influence or effect our mindset?
Yes, absolutely. Stress is a huge issue when it comes to the digestive system, with our brains sending stress signals, which then impact upon our digestion. In the opposite direction, certain foods we eat, such as sugars, can elicit a stress response, which then impacts upon our well-being through the presentation of negative symptoms. There is also a direct link between food and mood, with a recent piece of Positive Psychology research suggesting that seven servings of fruit or vegetables per day is the optimum amount for the greatest experience of positive emotions and mood the next day. This means that good nutrition can lead to good moods and more positive mindsets.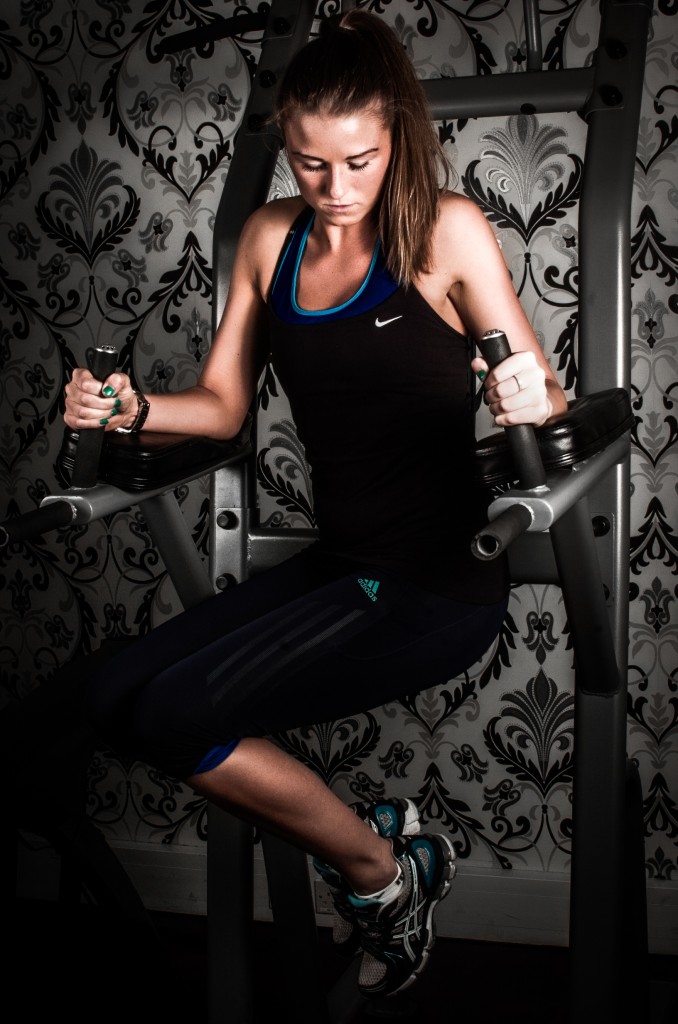 5) What else is a green drink good for?
Greens drinks are amazing for all round health. They boost your energy, improve digestion, provide multivitamins, alkalise the body, enhance metabolism, improve immunity, and give you glowing skin – some even say that they make you look younger!
6) How important is brain health?
Again, brain health is something that is of critical importance, and something that is influenced hugely by lifestyle.
7) What do you recommend for a healthy brain?
Regular physical activity, optimal nutrition, and mental challenge and stimulation. Physical activity boosts blood flow to the brain and increases neurogenesis. It also enhances positive emotions, increases levels of self-esteem, improves cognitive functioning, and enhances psychological well-being. Eating a range of antioxidant and omega-3 rich foods is recommended, and exercising the brain through puzzles, learning, reading, writing, and experiencing new things can also help to strengthen different areas of the brain.
8) Before starting a new regime what do people need to take into account to keep them motivated?
The most important thing is to start with the right mindset. If the mindset isn't in place from the beginning your efforts aren't going to produce results. Get it right, and you are much more likely to stay on track.
It is important to set goals and have a plan, which includes one day of total rest from all scheduled activities – this means work, exercise, nutrition, and mental stressors are all relaxed for one day to allow for rest, recovery, and renewed motivation.
Find some support, from a partner, a friend, a trainer, or another professional, and share your goals with them. Be prepared to work hard, and remember that all of the steps you take – no matter how small they may be – are moving towards an Optimal You. Stay optimistic, and visualise your success, and perfect health.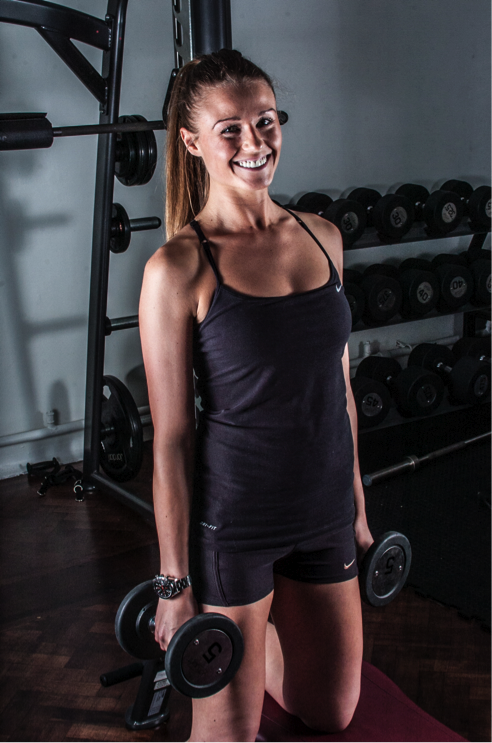 9) What are your four top tips to optimal health?
Move daily – physical activity is the number one key to living an energized and flourishing life.
Drink a daily green juice to alkalise your body, boost energy, and promote digestive health.
Choose a positive mindset, and one that is focused on learning, growth, and opportunity.
Be grateful for the body and mind you have, remember that you only get one, and that it should be looked after to realise its full potential.
Niyc Pidgeon
Positive Psychologist MSc and Founder of lifestyle brand Optimal You.
 Niyc holds a MSc Applied Positive Psychology from The University of East London, a BSc Psychology with Sport Sciences from Northumbria University, and a CTLLS teaching qualification from Leeds Metropolitan University. She is an experienced lecturer and training facilitator, running her own lifestyle brand and training company Optimal You.
Niyc works with clients across the UK to deliver solution focused training and development activities, and is currently running a series evidence based workshops, which include both Positive Ageing and Positive Psychology Master Classes.
Niyc's passion lies in educating and motivating individuals towards positive physical and psychological health, and her energy, enthusiasm, and no excuses attitude have been described as inspiring. Niyc is Founder of Newcastle parkrun; a not-for-profit organisation offering a free, timed, weekly, community 5km run, which has over 5000 registered members and volunteers within the Newcastle area, with a weekly turn out of over 500 runners.
As seen in


www.optimalyou.co.uk
niyc@optimalyou.co.uk
Facebook Optimal You
Twitter @optimalyou1